Top Package Forwarders in Jamaica
Posted Aug. 28, 2022 by reliq
Package forwarding is a thing, there's no secret there. Here's a list of some of the best package forwarders locally (in no particular order) who'll ensure you get your packages on-time and at a reasonable cost. This is by no means an exhaustive list and therefore should not be considered as shopping/shipping advice.
1. Shipme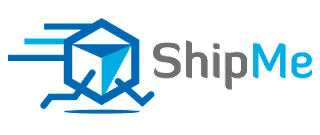 Shipme has been around since 2011. Their aim is to provide a fast simple and affordable way to have your internationally bought items delivered straight to you. They have truly grown and are now serving several thousand customers.
Visit: shipme.me
2. Mailpac

Aeropost operates as Mailpac in Jamaica. Aeropost was founded in 1988 is an asset-based vertically integrated eCommerce provider for Latin America and the Caribbean providing end-to-end services that facilitate cross border purchases, payments and deliveries in 38 countries.
Visit: mailpac.com
3. Shipwize

Shipwize Services was established in 2004 with the aim of being an efficient, effective and high quality package forwarding service in Jamaica. With 8 locations islandwide they boast 15+ years of experience and over 25000 clients.
Visit: shipwize.com
4. Smartpost

Smartpost aims to take the hassle out of shipping with their service. They boast over 30 combined experience in customer service and customs clearance.
Visit: smartpost.com
5. myCart Express

myCart Express is relatively new as it started in 2018. They highlight the fact that customers can also use their services to receive packages sent by their friends/family that live overseas. They offer a simple, fast and hassle-free way of enjoying all the items (big or small). myCart express guarantees that all packages will be received timely and at the lowest cost possible.
Visit: mycartexpress.com
Disclaimer: This is an opinionated list. The author accepts no liability for any experience had with any service listed here. This article was not sponsored.
Did we miss something you feel should be on this list? Feel free to let us know below.
Originally posted on jamaicanpass.com. (discontinued)